After a winter slump, February sales of newly constructed homes began to rise. Purchases of brand-spanking-new, single-family residences were up about 16% from January, but remained down about 2% from a year ago, according to the U.S. Department of Commerce's monthly new residential construction report.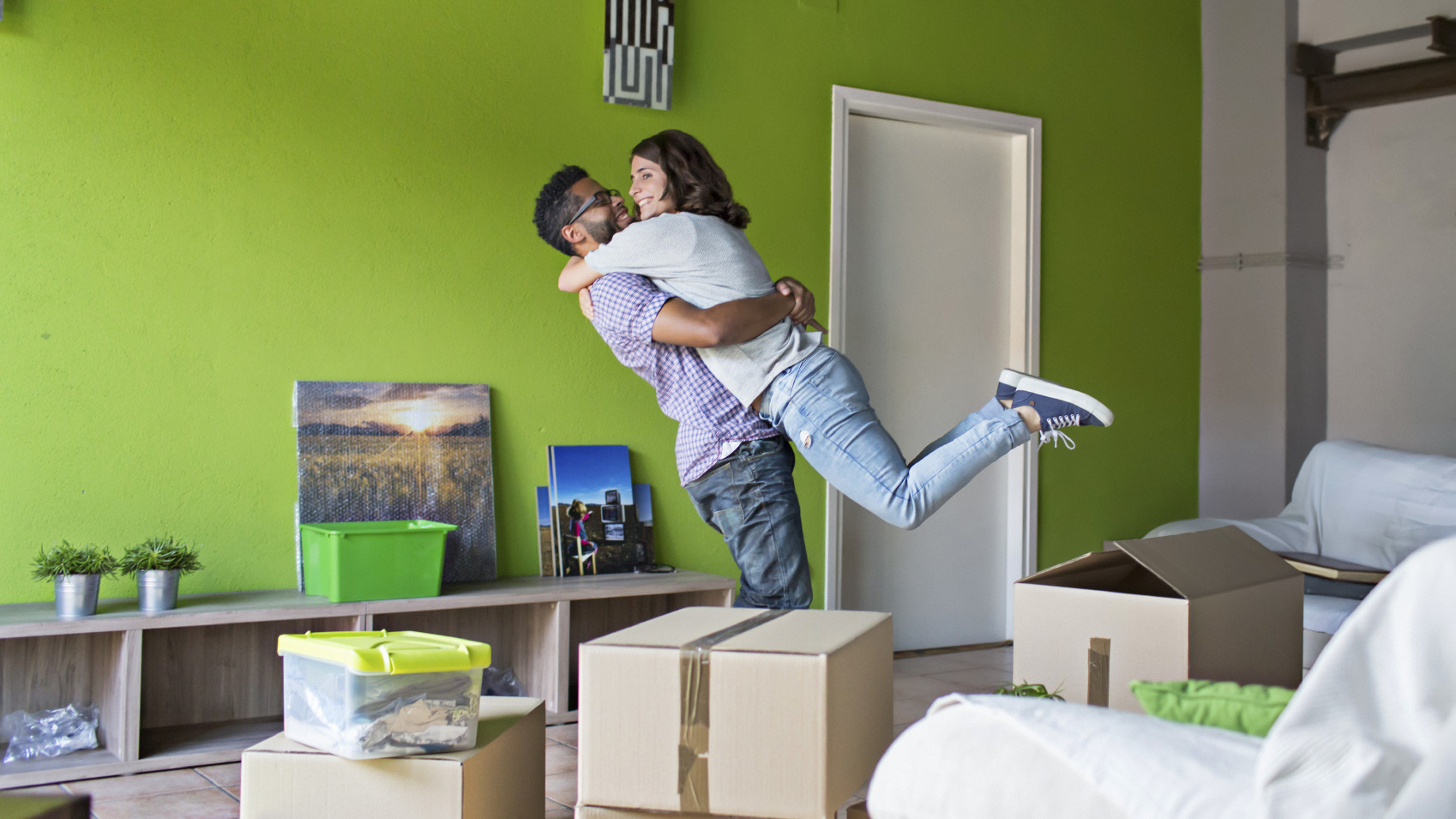 Median sale prices of the new homes rose 6.1% from January to hit $301,400 last month, according to the report. Prices were also up about 2.6% from the previous year.
(All of the percentages above were calculated using rounded, nonseasonally adjusted numbers.)
"Buyers will definitely need new construction to provide additional homes on the market," as the lack of residences for sale is putting the squeeze on aspiring homeowners, says Javier Vivas, an economic researcher at realtor.com®.
There were 236,000 new residences for sale last month, according to the report. But buyers signed on the dotted line for only 44,000 of those homes.
"There's simply not enough priced at the right level," Vivas says. Entry level, that is. Only about 2,000 buyers were lucky enough to close on abodes priced to move at less than $150,000, according to the report. New houses in the $200,000 to $299,999 range attracted the largest buyer group of 16,000. About 11,000 buyers purchased homes priced from $300,000 to $399,999.
New homeowners in the South collected the keys to more than half (25,000) of those new homes, according to the report.
Much of that is because companies are continuing to move more workers below the Mason-Dixon Line, where the cost of doing business—and living—is much cheaper than in cities such as San Francisco and New York.
In the past few years, Houston has seen an explosion of home construction, says Cheri Fama, a longtime area real estate broker with John Daugherty Realtors. This follows a slowdown after the financial crisis.
"We've got building in the Houston area in all price ranges for entry-level, first-time buyers as well as families moving up to very large estates," she says.
Many of the residences are going up in new developments in the suburbs, which can have from 1,000 to more than 5,000 homes spread out in differently priced neighborhoods, she says. The developments often include schools, shopping, and restaurants.
"They're very, very popular here," Fama says.
She's also seeing Houston become "much more vertical" as land becomes scarcer in the city, forcing developers to put up more residential high-rises.
New-home sales were nowhere near as high in other parts of the country, according to the report.
The next highest number of new homes purchased was in the West, at 13,000. The region was followed by the Midwest, at 4,000, and the Northeast, at 2,000.