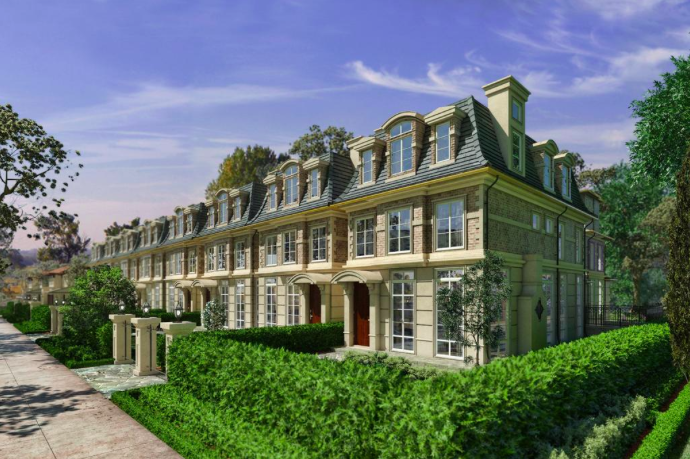 Two older apartment complexes in Winter Park are set to soon begin a transformation into $3 million townhomes just steps from Park Avenue.
The former Spanish Oaks Apartments and Golfview Apartments on the southwest corner of North Park and Whipple avenues are expected to be torn down in the next few weeks, which will make way for the 10-unit, "ultra luxury" townhome development dubbed Park Hill. The project is being developed by Oviedo-based Hill Gray Seven LLC.
A new "ultra-luxury" townhome development dubbed Park Hill is in the works in Winter Park.
SLOCUM PLATTS ARCHITECTS
Oviedo-based RLH Construction LLC is awaiting a permit to begin work on the site, where a ceremonial "groundbreaking" was held on July 11. Vertical construction may start in September or October, and the project is scheduled for a winter 2017 completion.
Slocum Platts Architects is the project designer.
Park Hill will include 4,200-square-foot, three- and four-bedroom units in three-story buildings with elevators, two-car garages, private entrances and private terraces, as previously reported by Orlando Business Journal. Along with that, seven units will be directly on Park Avenue.
credit: bizjournals.com