If you're looking for a great place for spring break where you'll get the most bang for your buck, guess what? You're already living in one of the hotspots.
A new report looks at how far a traveler's dollar can stretch in 10 of the most popular destinations on TripAdvisor this spring. The report, designed to help U.S. travelers plan a trip that best suits their budget, outlines the number of nights they can afford at 10 vacation hot spots worldwide.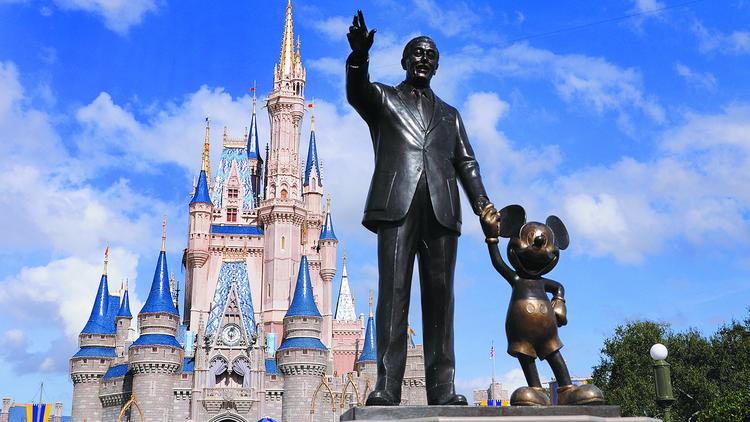 The iconic "Partners" statue of Walt and Mickey in front of Cinderella Castle. The Magic…
TripAdvisor booking data revealed that the average U.S. traveler's budget of $2,500, inclusive of accommodation and flight pricing, could yield a 12-night stay in Myrtle Beach versus five nights in Miami Beach or Cancun this spring. It also showed that some international destinations such as Barcelona allow for a longer stay than domestic options such as Honolulu.
As for Orlando, a traveler with a budget of $2,500 can get a nine-day stay during spring break, ranking the City Beautiful as the No. 3 most-popular destination where you get the most bang for your buck.
The only other Florida destination to make the top 10 was Miami Beach, which came in at No. 9.
The 10 most-popular spring travel destinations for Americans are based on instant booking and meta click data for hotel check-ins from March 1-May 31, 2016:
Myrtle Beach, S.C.
Anaheim, Calif.
Orlando
San Diego
New Orleans
San Juan, Puerto Rico
Barcelona, Spain
Honolulu
Miami Beach
Cancun, Mexico
Credit:(http://www.bizjournals.com/orlando/news/2017/03/15…)